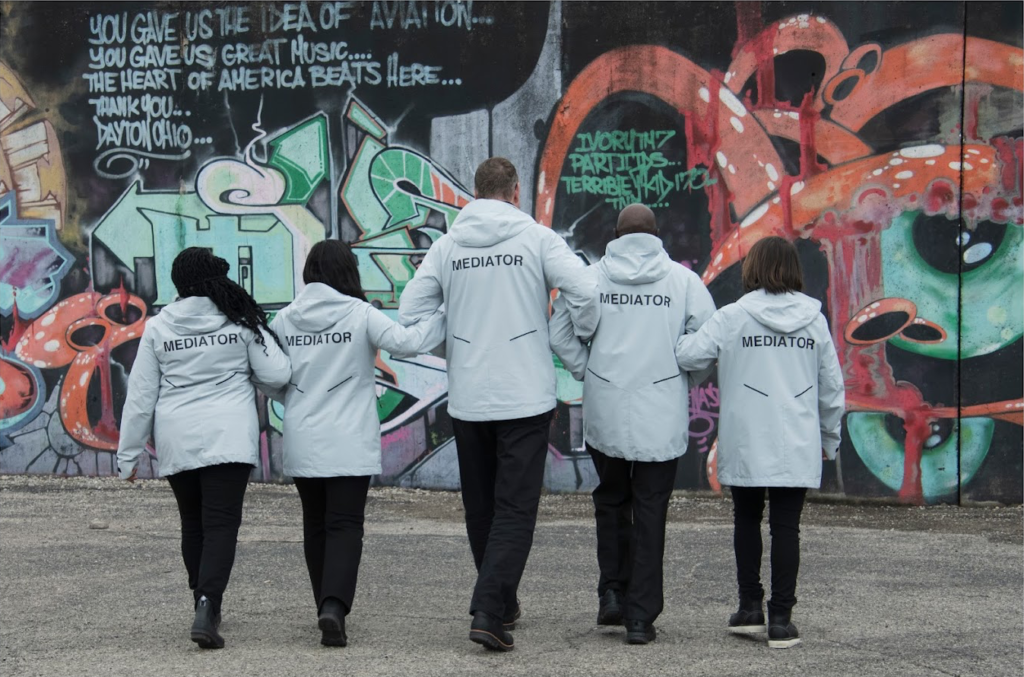 Serving communities at the intersections of public safety and public health.​
We help local governments innovate to build the right fit response to people in distress, every time. Our approach is centered in cross-agency working groups that bring together clinicians, peer specialists, mediators, police, fire, EMS, hospitals, sheriff's offices, 911 and 988 call centers, and city and county leaders to build connections and collective responsibility for individuals experiencing crisis and their loved ones.
We believe in honoring the dignity of vulnerable populations by creating systems that work for everyone.
Too often, marginalized and disadvantaged people experience government services as impersonal, sterile, bureaucratic, and inaccessible. We all have a sense that we can do better — but how?
Dignity Best Practices helps local agencies improve, inspired by bright spots around the country that demonstrate innovative practices that work, when implemented with a spirit of local listening, iterative improvement, and compassionate service.
Designing and implementing new programs based on best practices and thoughtful stakeholder and community engagement.
Illuminating your program's strengths and opportunities for growth, with recommendations based on interviews, data analysis, best practices, and gap analysis.
Selecting and implementing high-impact interventions that unlock the promise inherent in your service program.
Strengthening direct service teams through training, budgeting, and management practices that aim for sustainability and decrease burnout.
Learning from other cities, counties, and states about practices that have worked well for them to achieve desired results.
We facilitate Learning Communities between practitioners in cities and counties who are working on similar challenges. Typically we meet once a month on Zoom, in groups of no more than 20 participants.
Contact us if you are interested in joining one of our current or upcoming Learning Community cohorts on:
911 and Behavioral Health Services integration
Co-response Teams